Incorporating video into your marketing is a fantastic way to engage potential customers and provide useful and entertaining content that both strengthens your brand and educates your audience.
We all know the importance of stopping that scroll and quickly capturing people's attention, especially with so much other content out there competing for people's attention.

However, not everyone loves to make videos of themselves, which can be a major roadblock in creating wonderful video content.
If this is you, don't stress! There's still a number of ways that you can create awesome videos without showing your face.
Why you might WANT to show your face
Now, before we launch into the tips; I know this is about not showing your face in video…
But there are still a few strong reasons why I'd love you to consider showing your face, even if it's just briefly.
Appearing in videos isn't about being perfect or having the right lighting, however appealing that may be!
The importance lies in the connection that people can get if they can see you and connect with you personally.
This humanises the brand and allows viewers to have that genuine connection with you, and puts the name to the face of your brand.
Viewing videos of someone is the closest thing to actually meeting in person, so creating that connection and trusting online environment will be super beneficial to your brand overall.
Don't freak out just yet though… you can always cut to a shared screen or switch to another screen if you don't want to appear for the whole video, as explained later.
1) Animated and creative stock videos
Using animation or stock videos can be a great way to engage your audience whilst still delivering great content.
They can be a really useful way of providing a visual description of the information you're trying to convey.
All you need to do is choose a stock video template and tailor the information to suit what you what you want to convey. For example Biteable is a great tool for this, check it out!
Here is a promo video we used for our business a few years ago to give you an idea what these type of videos can look like.
2) Screen share or Powerpoint presentations
Using a screen share tool is a great way to break up content and go through processes and steps with people in real time, and can be paired with your voice to create a great educational video.
This basically means that you can switch your input so that viewers can see the screen that you're working on, and therefore they can see exactly how you're navigating and taking action on your screen.
This can work far better than written instructions, and is a perfect way to simplify and explain things as you go. To check out an example, have a look at a video I created on an Instagram hack
3) Product Demonstration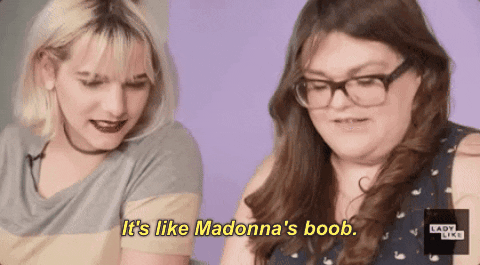 If the product you're promoting is dependent on aesthetics and processes, you could really benefit from making a product demonstration video.
Whilst many demonstrations can take place in a tutorial format which features a person's face, you can also alter the camera angle and placement so that only the creation and presentation of a product is shown.
This works by showing the action from your perspective, rather than form the front with your face in it.
This method allows you to demonstrate what the product is in a cool and interesting way, whilst still capturing the processes involved at close range.
To see what this looks like, check out this example of Sweetambs.
This form of video also lends itself to creative editing and manipulation, which can suit different platforms.
Changing voiceovers to background music and playing around with fast and slow motion is a fantastic way to emphasise your product or service in a short period of time, such as an Instagram video. 
4) Behind the scenes and stories
If you want to show a more 'behind the scenes' view of your business, you can simply make a video of your experiences whilst behind the camera.
Sharing snippets of your day is a great way to show people what goes on in the day to day operation of your business, and shows a personal aspect to the product or service that you're offering.
If your business is location specific, this is a really good way to highlight your premises and make people familiar with your location.
However, you could use this method for anything, from behind the scenes at a photoshoot, to special events, to a general day at the office.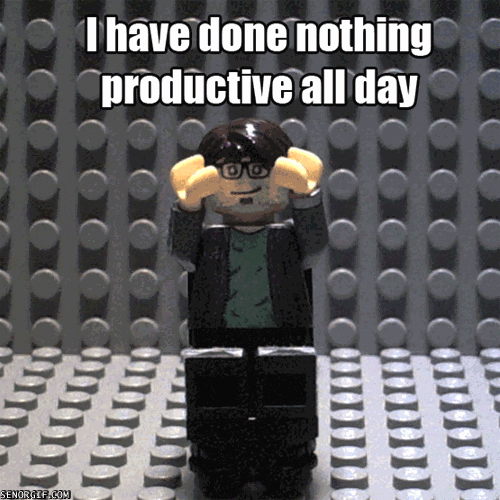 This invites people to share in the experience of your day and strengthens their connection with your brand.
These videos can be showcased in a number of ways, such as Instagram stories and highlights, or even Snapchat. To see an example, have a look at a behind the scenes video shoot of Villamanagment.  
5) Using interviews and other people
Using others is a great way to get some faces on screen in your videos.
If your industry involves working with and experiencing other people, it might make sense to create a video that showcases other people and what they are doing.
Maybe you work with someone else who loves being on camera; get them involved!
Showing passion and enthusiasm will be really engaging to watch.
This could be in the form of interviews, tips, Q&A sessions or just showcasing people undertaking different processes that are vital for your business.
This will give a really useful insight into your business, how it runs and who's involved.
Have a look at some of the videos we created with a client of ours in Realestate to see how this might look.
Time to take action
There you have it!
These are only some ideas to get you started…no more excuses why you shouldn't be using video in your business…especially as there are plenty of online resources that can help you on your way.
If you do want to start creating amazing videos and you want a step by step help, you might want to check out our video masterclass.
Any questions or comments feel free to reach out anytime!